China's economy continued to recover in May with continuous advancement in economic upgrading, but the foundation of economic recovery remains "not yet solid", the National Bureau of Statistics said on Thursday.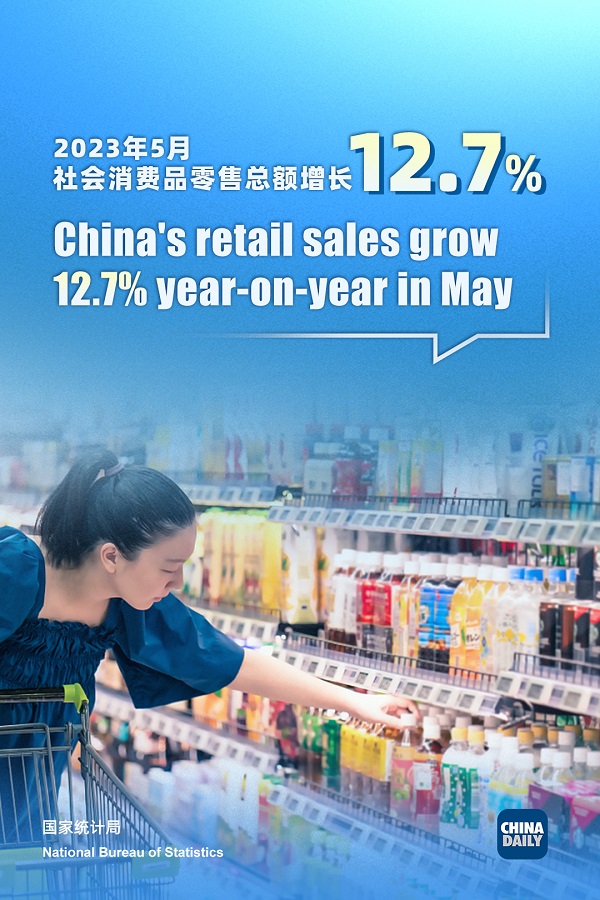 Warning on the challenges from a complicated and severe external environment and mounting pressure of domestic structural adjustment, the NBS said efforts should be made in boosting the vitality of business entities and stabilizing market confidence.
The country's industrial output grew by 3.5 percent in May from a year earlier after a 5.6 percent rise in April, the NBS said on Thursday.
Recovery of the service sector continued as the index of services production soared by 11.7 percent year-on-year in May, albeit down from 13.5 percent a month earlier.
Retail sales, a key measurement of consumer spending, surged 12.7 percent year-on-year last month, but down from 18.4 percent in April.
Fixed-asset investment increased by 4 percent year-on-year in the January-May period, compared with a 4.7 percent rise for the January-April period.
The surveyed urban jobless rate came in at 5.2 percent in May, the same as the previous month, according to the NBS. (By Zhou Lanxu)