Equipment Show
The 18thAnnual China Mining Equipment Show in China Mining Conference & Exhibition 2023
In the 18th year, China Mining Equipment Show is dedicated to the domestic largest and most professional mining equipment show providing the trade platform for equipment producers and buyers. The China Mining Equipment Show will be opened to attend free of charge for preregistered buyers. Exhibitors include:
• Mining Exploration
• Geological Surveying
• Drilling Technology and Equipment
• Mineral Exploitation Equipment and Machinery
• Mining Processing Equipment
• Ore Processing, Smelting Technology and Equipment
• Ore Transportation and Logistics
• Mining Safety Equipment, Environment Protection and Power Efficiency
• Mining Equipment Trading
• Other Mining Equipment and Technology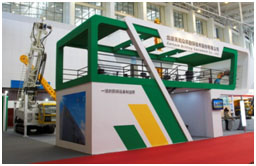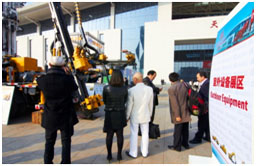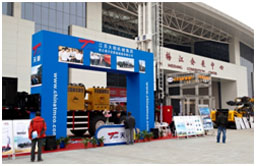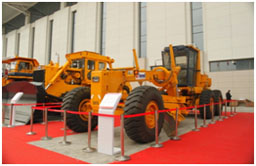 Professional Buyers
International Companies:
The foreign professional business groups from government, mining industry, exploration and trading company are spread over 70 countries, including Canada, Australia, South Africa, Chile, Peru, USA, Brazil, Argentina, India, Guinea, Susan, Mali, Mongolia and Nigeria, etc..
National Companies:
The Ministry of Natural Resources PRC and their underlying geology teams, primary provincial and municipal Companies, geology project companies, mining and exploration companies, ore processing and smelting companies, ore transportation and logistics companies, mining technology and equipment trading companies, trust leasing company and geology mining experts.
Equipment Exhibition Space

Indoor Equipment Exhibition Area
Hall N1
RMB800/sqm
(min 36 sqm)
Outdoor Equipment Exhibition Area
Front Square
RMB600/sqm
(min 50 sqm)
Space Information
1. Ground space only
2. Equipment suppliers only
3. Space setting up by Exhibitors themselves
4. Space size should fit the floor plan and agreed by Organizer
5. Further information, please refer to Exhibitor Manual.
Please click"Floor Plan of Exhibition Hall N1 "to check