Sponsors of CHINA MINING 2022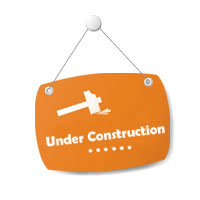 ---
Thanks to Our Sponsors of CHINA MINING 2021
(Note: All diamond, platinum and gold sponsors are listed according to the initial alphabetical order of the company name.)
Major Sponsors
Overall Sponsor

---
Zijin Mining Group Co., Ltd. is a large multinational mining group focusing on the exploration and development of metal mineral resources such as gold and copper and the application of engineering technology. The company has been listed in Hong Kong H shares (stock code 2899) and Shanghai A shares (stock code 601899) as a whole, with an operating revenue of 171.5 billion yuan and a total profit of 10.8 billion yuan in 2020; In the first half of 2021, the company achieved operating revenue of 109.9 billion yuan, total profit of 11.5 billion yuan and total assets of 1987 billion yuan. The company ranked 398 among the top 2000 listed companies of Forbes in 2021, the third among the global gold enterprises, the ninth among the global metal mining enterprises, the 486th among the Fortune 500 in 2021 and the 67th among the Fortune 500 in China in 2021.
Zijin Mining: Race to the Top, Build Global Competitiveness

---
Western Mining Group Co., Ltd. was founded in 2000, with its headquarters in Xining city, Qinghai Province, developed from Xitieshan Mining Bureau. In 2007, the company's wholly owned Western Mining Co., Ltd. was listed on Shanghai Stock Exchange. After years of development, the company has expanded from a single lead and zinc resource development enterprise to a large enterprise group integrating mining smelting, salt lake chemical industry, cultural tourism, construction real estate, financial trade, scientific and technological information six industries, with more than 40 subsidiaries in 11 provinces and cities across the country. Total assets increased by 60 times from 1.091 billion yuan in 2000 to 66.1 billion yuan in 2020. The company revenue increased 56 times from 736 million yuan in 2000 to 41.4 billion yuan in 2020.At present, the potential value of total resources has exceeded 1.2 trillion yuan. It is the only one in Qinghai province that has been listed China's top 500 enterprises for 15 consecutive years.
Diamond Sponsor

---
China Minmetals Corporation (hereinafter referred to as China Minmetals), headquarterd in Beijing, was established as the result of a strategic recombination of two Fortune Global 500 companies – the former China Minmetals and the Metallurgical Corporation of China. We have over 200,000 employees, thousands of wholly-owned and holding subsidiaries. With 42 mines in total (including 27 domestic mines and 15 overseas mines), we take the lead in the reserves and output of various mineral resources. With over RMB 700 billion of annual revenue and over RMB 1 trillion of total assets, we have resource projects and construction projects in over 60 countries and regions around the world. In 2021, China Minmetals ranked 65th among the Fortune Global 500 companies with a revenue of USD 102 billion, and took the first place in the metals industry.
As a state-owned capital investment company in the field of metals and minerals, China Minmetals is embracing the philosophy of "cherishing limited resources and pursuing sustainable development" and proactively practicing the enterprise spirit of "never falling behind schedule or getting slack", so as to make unremitting efforts to build a world-class metals and minerals corporation.
Platinum Sponsors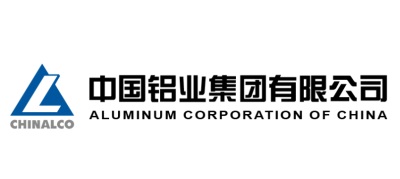 ---
Aluminum Corporation of China (Chinalco) is a key state-owned enterprise directly supervised by the central government. It is principally engaged in mineral resources development, nonferrous metals smelting and processing, related trading as well as engineering and technical services. It has grown into the world's largest alumina producer and aluminum producer, and the biggest lead and zinc producer in Asia. It represents the strongest copper business in China. Besides, it is one of the major rare earth companies recognized by the government. Chinalco has 68 major subsidiaries operating in more than 20 countries and regions. Its total assets have grown to 642 billion yuan and its sales revenue in 2020 amounted to over 367 billion yuan. It has been ranked as a Fortune Global 500 company since 2008. Six of its controlled subsidiaries are listed at home and abroad.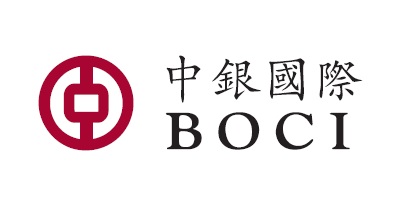 ---
BOC International Holdings Limited (hereinafter referred to as "BOCI") was one of the first investment banks established in China and is one of the biggest and strongest China-invested banks in overseas markets. BOCI has a leading position in the Hong Kong capital market in terms of overall competitiveness, thanks to its comprehensive cross-border investment banking services platform that ranks at the forefront among Chinese investment banks, and to its internationalized investment banking framework that upholds best practices in the industry.
BOCI was incorporated in Hong Kong on 10 July 1998, and its predecessor, China Development Finance Company (HK) Limited, was established in 1979. Having grown and prospered during the wave of China's reforms and opening-up over the past 42 years, BOCI has proved itself to be a trusted expert in the mainland market with deep insight into local conditions and a strong grasp of international regulations.
Headquartered in Hong Kong with offices in Beijing, Shanghai, Shenzhen, London, New York and Singapore, BOCI provides clients with a full range of investment banking products and services in both mainland China and overseas capital markets, including share issuance, merger and acquisition, bond issuance, fixed-income, private banking, private equity, global commodities, asset management, equity derivatives, and leveraged and structured financing. It is one of the very few Chinese investment banks capable of providing international one-stop services in both the mainland China and Hong Kong markets.
Gold Sponsors

---
China Molybdenum Co., Ltd (hereinafter referred to as "CMOC") was founded in 1969. After two mixed ownership reforms and many overseas mergers and acquisitions, it has become a multinational group with private holding and state-owned assets. It is mainly engaged in mining, processing and mineral trade of basic metals and rare metals. Its assets are distributed in Asia, Africa, South America Oceania and five European continents, with business covering more than 80 countries and regions, are the world's leading producers of tungsten, cobalt, niobium and molybdenum and important copper, as well as the leading phosphate fertilizer producer in Brazil. At the same time, the company's base metal trade business ranks among the top three in the world. The company was listed on the stock exchange of Hong Kong (Stock Code: 03993) in 2007 and on the Shanghai Stock Exchange (Stock Code: 603993) in 2012. At present, the market value, assets and annual income exceed 100 billion yuan, ranking 92nd among the 2021 fortune China 500, 1046th among the 2021 Forbes 2000 global listed companies, and 15th among the 2021 top 40 global mining companies (market value).

---
hina National Gold Group Co., Ltd. is the sole central enterprise in China's gold industry and the president unit of China Gold Association. As a large comprehensive gold industrial group which integrates geological exploration, mining, mineral processing smelting, refining, processing and sales, product research and development, engineering design and construction, China National Gold Group Co., Ltd. has a complete upstream and downstream industrial chain, business scope involves irradiation processing, culture media, and other fields, China National Gold Group Co., Ltd. Also possesses four listed companies, they are as follows:"Zhongjin Gold", "China Gold International", "China Gold" and "China Gold Irradiation".
New era, new journey, new goals, new achievements, China National Gold Group Co., Ltd. will adhere to the guidance of Xi Jinping Thought on Socialism with Chinese Characteristics for a New Era, and strive to build a world-class gold industry group!

---
Mainly focusing on coal, coal-burned power generation, coal chemical, high-end equipment manufacturing, new energy and new materials, modern logistics and trade as pillar industries in China and Australia, Canada, Thailand, Latin America, etc, Shandong Energy Group Co., Ltd. ("the Group") is the only Chinese large-scale energy group with stocks listed in four stock exchanges both in China and overseas. According to its 2020 financial report, Shandong Energy achieved operating revenue of RMB675.2 billion, total profit of RMB17 billion, total assets of RMB685.1 billion by the end of the year 2020, ascending to No. 70 of Fortune Global 500. From January to July 2021, the Group reached its operating revenue of RMB467.9 billion and total profit of RMB11.7 billion, representing an increase of RMB127.9 billion and RMB1.49 billion, respectively, as compared with those of the same period of last year. Taking technological innovation as an important backbone in optimizing and adjusting industrial structure, the Group has built 6 national R&D platforms, 62 platforms above the provincial level, and won 27 and over 1,100 science and technology awards at national and provincial levels, respectively.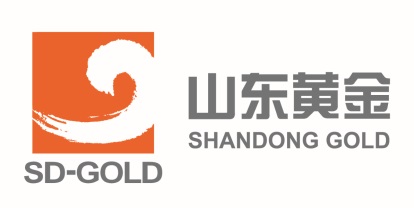 ---
Established in 1996, Shandong Gold Group has carved its name at the forefront of the national gold industry in terms of gold technology, resource reserve, financial capital, intelligence level and talent advantages. Shandong Gold Group is now a full member of the World Gold Council. Its gold output has ranked first in China for four consecutive years and 10th in the world for two consecutive years. It has more than 2,000 tons of gold reserves and the total value of various mineral resources has exceeded one trillion RMB. Four mines of Shandong Gold Group has ranked among the top ten gold mines in China and the top ten gold mines with economic benefits in China. The key technologies in geology, mining, processing and metallurgy of Shandong Gold Group has reached the international leading level and being aimed to build a world-class gold enterprise.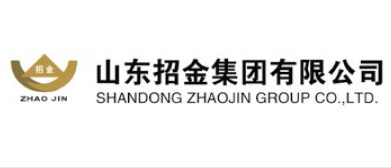 ---
Located in Zhaoyuan city of Shandong province, the world-famous gold production base and the Gold Capital of China, Shandong Zhaojin Group (hereinafter referred to as the "Group")is a large-scale comprehensive conglomerate with mining chain and deep processing industry chain as the core, and financial industry, environmental protection industry and education industry developing together. Founded in 1974, the Group was restructured into a limited liability company in 2002, with 6 wholly-owned subsidiaries, 10 holding subsidiaries and 12 shareholding companies, two listed companies: Zhaojin Mining Co., Ltd. (H shares) and Baoding Technology Co., Ltd. (A shares). The Group is now a full member of the World Gold Council and one of the leading enterprises in the national gold industry, with total assets of more than 60 billion yuan and 14,000 employees.
After years of development, the Group has formed a complete upstream and downstream industrial chain integrating gold exploration, mining, mineral processing, smelting, refining, processing and sales of gold and silver products, and its gold output, resource reserves, economic benefits, scientific and technological level and talent advantages rank among the top in the same industry in China. The Group have been selected as "China's Top 500 Enterprises" and "China's Top 500 Most Valuable Brands " for many years. ZhaoJin's brand value has achieved 63.916 billion RMB yuan.
Onsite Sponsors
Registration Area Sponsor

---
Located in Fengtai District, Beijing, China Railway 19th Bureau Group Mining Investment Co., Ltd. is the only specialized mining company under China Railway Construction Corporation Limited. The company adheres to the concept of safety and environmental protection, green development and intelligent mine, and provides the whole industry chain mine service for mining enterprises at home and abroad. With a registered capital of 764 million yuan, the company has a first-class qualification for general contracting of mine construction. It integrates professional contracting of steel structure installation, earthwork and other projects. Its business covers all fields of mine construction. It is a complete scheme provider for mine construction.Representative domestic open-pit mine projects include: Wunugetu Mountain Copper-molybdenum Mine in Inner Mongolia, Yuanjiacun Iron Mine of Taiyuan Iron and Steel Group, Yu Long Copper Mine Tibet. The representative overseas projects include: Mirador Copper Mine in Ecuador, THAR Coal Mine in Pakistan, Tavan Tolgoi coal mine in Mongolia.
Badge Sponsor

---
Shandong Xinhai Mining Technology & Equipment Inc. was founded in 1997. Now it is an new technology enterprise to provide "Turn-key Solutions for Mineral Processing Plant (EPC+M+)" including design and research, machine manufacturing, equipment procurement, management service, mine operation, mine materials procurement & management as well as industry resources integration. With the concept of "Optimized Solutions for Your Mine", Xinhai strives to provide customers with high profit and low energy consumption EP+C+M+O turn-key services.
Lanyard Sponsor

---
JCHX Mining Management Co., Ltd. (referred to as JCHX Mining) is a professional and reliable mining service provider, focusing on engineering, mine construction, underground development, contract mining, and research & development in non-ferrous, ferrous and chemical industries. JCHX was listed on Shanghai Stock Exchange (JCX: 603979) on June 30th 2015. JCHX is shifting from simply a mining contractor to one-stop mining solution provider by simultaneously and vigorously developing five business scopes covering mine construction & contract mining, equipment manufacturing, scientific & technological research, resources development and trading.
Access Control System Sponsor

---
Since its establishment in 1996, Dandong Dongfang Measurement & Control Technology Co., Ltd (DFMC) has successively undertaken 14 national key scientific and technological problem-tackling and industrialization demonstration projects, presented 72 kinds of internationally advanced inline industrial detection instruments.
More than 50 measurement and control systems that were independently researched and developed by DFMC with advanced level in the world have been widely used in over 200 medium- and large-sized metallurgical and mine enterprises in the country. In the ore dressing automation engineering field, it holds over 90% of the market shares, establishing its leading position in Chinese metallurgical and mine automation field.
Mask and Bottled Water Sponsor

---
Shandong Aluminum Co., Ltd. is a leading enterprise of fine alumina in China. Its leading product is fine alumina with 8 series and more than 150 varieties. It is the largest fine alumina enterprise in China and has certain influence in the world. It is also the most influential raw material supplier in the domestic washing products industry.
The construction and operation of Mask Factory of Shandong Aluminum Co., Ltd., with both economic and political significance, is not only social responsibility, but also the central enterprises to assume. The CPC Group of Chinalco has always been highly concerned about the development of the above enterprise. The leader team and all personnel in production lines of Water Plant, also always keep in mind that "difficult front of the mountain aluminum people, mountain aluminum people in front of no difficulties" of the new era 501 spirit, know the difficulties to advance, meet the difficulties, overcome the difficulties, not only to ensure the normal operation of the production line before and after the outbreak, but also set up a mask factory to become a well-known regional brand determination. At the same time, Shan aluminum mask factory is a central enterprise; product quality is the core, small mask, with Chinalco's genes, penetration of Chinalco's color, involved in Chinalco's reputation. Therefore, we must adhere to the use of high-quality supplies, perfect quality control system, in order to ensure that each mask to achieve and higher than the national standard, live up to the brand image of the central enterprises.