Projects Matchmaking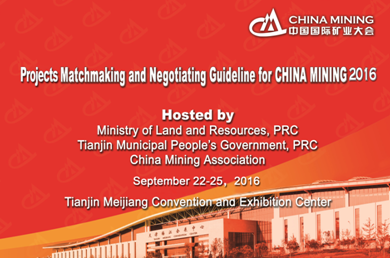 Project Matchmaking and Negotiating Guideline for CHINA MINING 2016 ---Download (PDF) Here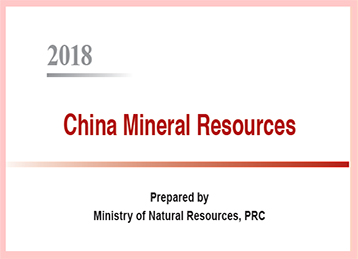 A Guide to Investment in China's Mineral Industry 2018 ---Download (PDF) Here
China Mining Congress & Exhibition 2017 collected 121 projects as a result of marketing and negotiation, including 28 Gold and polymetallic ores, 19 bauxite ores, 13 lead and zinc ores, 12 copper and polymetallic ores, 9 manganese ores, 6 geothermal resources, 5 molybdenum and polymetallic ores, 5 phosphorus ores, 4 vanadium and polymetallic ores, 3 iron ores, 3 barite ores, 3 jade ores, 2 potassium feldspar ores, 1 fluorite ore, 1 tin and polymetallic ore, 1 nickel ore, 1 uranium and polymetallic ore, 1 kyanite ore, 1 salt ore, 1 niobium and tantalum ore, 2 others mines.
The above-mentioned negotiation projects include 105 domestic projects, accounting for 86.8% of the total number of projects, 16 abroad projects, accounting for 13.2% of the total number of projects. Overseas projects are mainly located in the following countries: Tanzania(7), Kyrgyzstan(3), Indonesia(2), Congo(1), Cambodia(1), Namibia(1), Malaysia(1),
China Mining Congress & Exhibition has become the important platform for domestic and foreign mining enterprises to obtain information and cooperation. We wish that domestic and foreign mining industries continue as in the past to support and participate in the CHINA MINING once a year, to build it the important platform of communications and cooperation of international mining industry.
China Mining Congress & Exhibition 2018 will be held on October 18 to 20, 2018 in Tianjin. During the event, the organizing committee will continue to carry out promotion, negotiation and matchmaking for projects cooperation on mineral exploration and development (including assembly and publish projects matchmaking and negotiating guideline). For more information, please contact: This email address is being protected from spambots. You need JavaScript enabled to view it.