Exhibition Overview
CHINA MINING Exhibition provides unique business opportunities for geological exploration & mine development companies and all-related services providers.
The CHINA MINING 2021 (23rd Session) will be held during October 21st -23rd, 2021. It will expect more than 10,000 delegates and visitors from over 70 countries and regions and more than 400 exhibitors (among them, including over 150 equipments and instruments exhibitor and over 100 foreign exhibitors) with over 30,000 square meters of exhibition area.
More Exhibition Opportunities
CHINA MINING Expo 2021 will demonstrate the achievements in mine prospection and development, mining right trading, new technology and new equipment of mineral resources, development, large and small mining machinery, precision instruments, and core samples. The exhibition includes 4 main exhibition areas covering over 30,000 square meters. There will be separate areas for China Land & Resources Area, Mining Countries' Pavilions, General Mining Area, Special Construction Area and Indoor/Outdoor Equipment Show.
Affected by the epidemic of COVID-19, this session will continue to be held in a combination of "online + offline", and on the basis of the previous cloud platform, offline entities will be resumed to hold conference and exhibition. The advantages of network technology should be brought into full play in order to achieve and exceed the effects and functions of on-site exhibition. The organizer will set up a "Cloud Platform of China Mining Conference and Exhibition" to provide free online exhibition for exhibitors. The exhibition units (technology & equipment, mining projects, etc.) are formulated and presented in the mode of pictures, text, video, etc.
Strong Traders` Promotion
CHINA MINING has becoming one of the most important traders` platforms in Asia and the world, and is further developing this platform by offering special promotions for traders.
More Countries Pavilions and Booths
Mining countries and regions such as Canada, Australia, South Africa, Mexico, Peru, Argentina, Sudan, Mali and Guinea etc., will establish pavilions located in mining countries area. Besides these, countries like Nigeria, Mongolia, Chile, Pakistan, India, etc., have expressed that they are going to send delegations groups to attend the expo. The total foreign exhibitors will number over 100.
Matchmaking Service
The special "Match Service" makes it easier to find the right company. Delegates can specify which companies and what type of businesses they are looking for. The organizing committee will contact the relevant enterprises in advance and create opportunities for networking and business talks during the event.

More Effective Professional Visitors Invite
CHINA MINING will be advertised and featured by leading Chinese and international media. In addition, the organizing committee is using every available means to invite professionals to visit the event.
Free mobile WeChat of the Event is available to scan two-dimension code through official website of the Event or conference catalogue / guide and download software of CHINA MINING. The latest information will be captured by wireless manner though cell phone.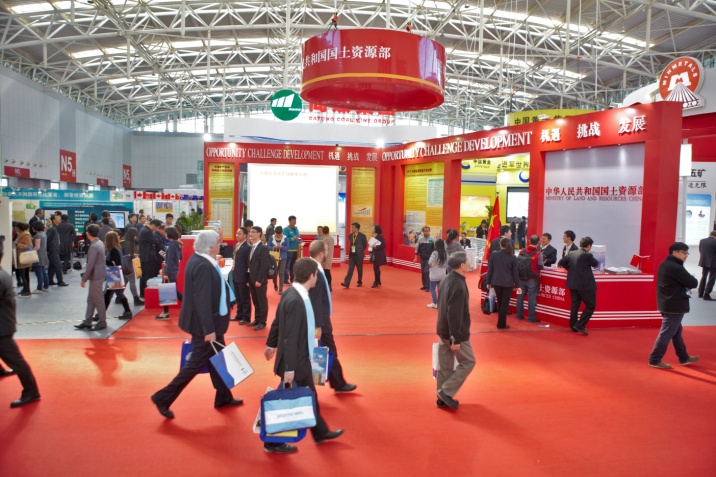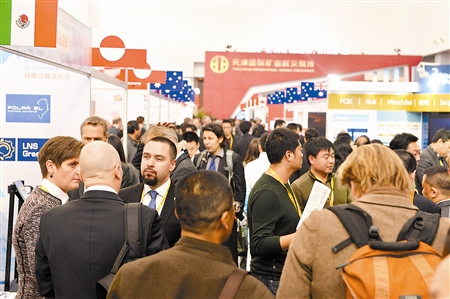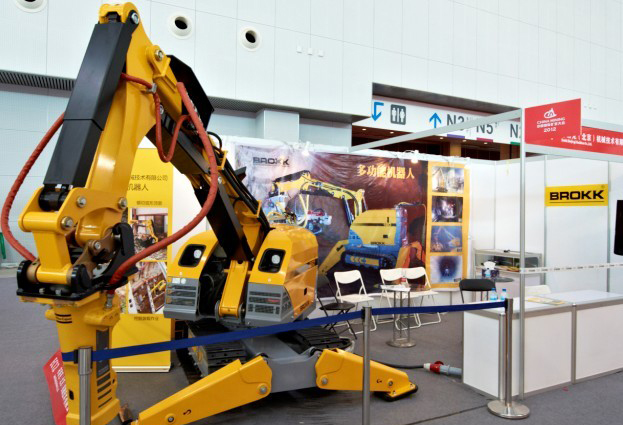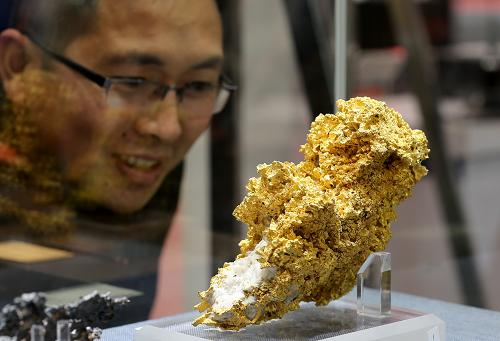 Exhibitors include:
• Governments and Associations
• Mining Companies: Energy, Minerals, Metals and Non-metals
• Geological Exploration: Geophysical Surveying, Chemical Surveying, Mapping services, ARSC
• Mining Technology and Services: Software Development, Data Analysis, Automation and Information Services, Data Processing, SATCOM and VSAT
Financial Service: Banks, Stock Exchanges, Insurance and Investment Companies
• Consultants: Accountancy Firms, Law Firms, Mining Assessment Institutions
• Mining Rights Traders
• Trading Companies
• Mining and Sustainability Development: Mine Safety and Environmental Protection, Corporate Social Responsibility, and Low Carbon
• Equipment/Device Producers and Suppliers:
 - Geological Exploration Equipment: Aerial Remote Sensing Equipment, Mapping Equipment, Geological Data, Processing Equipment, Laboratory Analytical Instruments, etc.
 - Mining Equipment: Drilling Equipment, Loading Equipment, Transportation Equipment, Lifting Equipment, Explosive Device and Construction Equipment, etc.
 - Mineral Processing: Crushing and Grinding Equipment, Washing Machinery, Screening Equipment, etc.
 - Safety Equipment: Ventilation Equipment, De-dusting Equipment, Protection Equipment, etc.
• Education: Universities, Research and Training Institutions
• Media and Publishers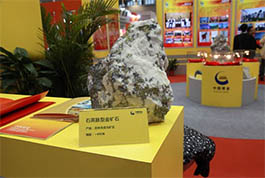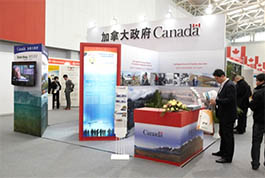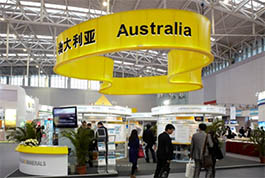 Why Attend
• Top mining summit forum in Asia
• The world's premier mining Congress & exhibitions
• The most respected and professional mining expo in China
• The Best platform for cooperation between international and local mining enterprises
• To share advanced experience from mining leaders
• To Learn about the latest tendency in mining worldwide
• To find domestic and foreign investment opportunities
• Project Investment Negotiation and matchmaking
• To study the world's most advanced professional technologies
• To communicate directly with potential clients and business partners