Vale, a global mining company, said it welcomed China's latest resolve to further open to the rest of the world.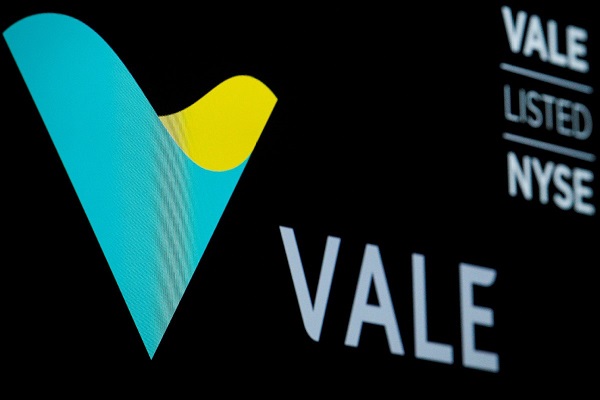 Brazilian mining company Vale SA logo and trading symbol are displayed on a screen
at the New York Stock Exchange (NYSE)in New York, US, Dec 6, 2017. [Photo/Agencies]
Tracy Xie, president of Vale China, said the country's resolve to further high-level opening-up is a very encouraging message and positive signal to Vale as China is now Vale's largest market in the world.
"We appreciate very much all the great support the China Council for the Promotion of International Trade (CCPIT) has provided to us in helping our company grow and develop in China," she said.
"As a long-term partner of China for almost half a century, Vale will continue to make our contribution in China's great journey to decarbonizing its iron and steel industry and achieving its dual carbon goals through a portfolio of high-quality products and innovative technological solutions."
We look forward to transforming the future together with China, she added.(By Zheng Xin)
ABOUT CHINA MINING
CHINA MINING CONFERENCE AND EXHIBITION (CHINA MINING) IS OFFICIALLY SUPPORTED BY MINISTRY OF NATURAL RESOURCES CHINA. SINCE FIRST HELD IN 1999, CHINA MINING HAS BECOME ONE OF THE WORLD'S TOP MINING EVENTS AND ONE OF THE WORLD'S LARGEST MINING EXPLORATION, DEVELOPMENT AND TRADING PLATFORMS, COVERING ALL ASPECTS OF THE WHOLE MINING INDUSTRY CHAIN, INCLUDING SURVEY AND EVALUATION, EXPLORATION AND MINING, TECHNIQUES AND EQUIPMENT, INVESTMENT AND FINANCE, TRADE AND SERVICES, ETC., PLAYING AN ACTIVE PROMOTION ROLE IN CREATING EXCHANGE OPPORTUNITIES AND ENHANCING MUTUAL COOPERATION BETWEEN DOMESTIC AND FOREIGN MINING ENTERPRISES.
With the theme of "Multilateral cooperation—for development and prosperity of post pandemic era", China Mining Conference and Exhibition 2021 (CHINA MINING 2021) was held in Tianjin China on October 21-23, 2021. For more information about CHINA MINING, please visit: www.chinaminingtj.org/en/.