SHENYANG - China's major steelmaker Ansteel broke ground on a 22.9-billion-yuan ($3.25 billion) underground iron ore mine project in Northeast China's Liaoning province on Wednesday.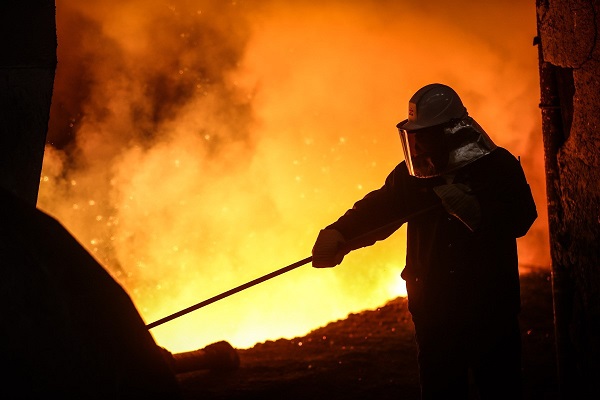 An employee stokes a furnace at a steel plant of Ansteel Group Co Ltd in Anshan,
Northeast China's Liaoning province. [Photo/Xinhua]
It is estimated that the Xi'anshan mine, located 7 kilometers Southwest of Qianshan district in Anshan city, will produce an annual 30 million tons of iron ore and 10 million tons of iron ore concentrate.
The project is scheduled to begin operations in 2027. With an iron-ore reserve of 1.3 billion tons, it will become the country's largest underground single ore-body iron ore mine, according to Dai Zhihao, president of Ansteel Mining Co Ltd.
"The Xi'anshan iron ore mine is of great significance to improving China's iron ore supply capacity and promoting the healthy development of the steel industry," said Luo Tiejun, vice-president of the China Iron and Steel Association, at the groundbreaking ceremony.
Known as the cradle of China's steel industry, Ansteel was the first iron and steel giant established after the founding of the People's Republic of China.
China is the world's largest importer of iron ore, with imports exceeding 917 million tons in the first 10 months of 2022.