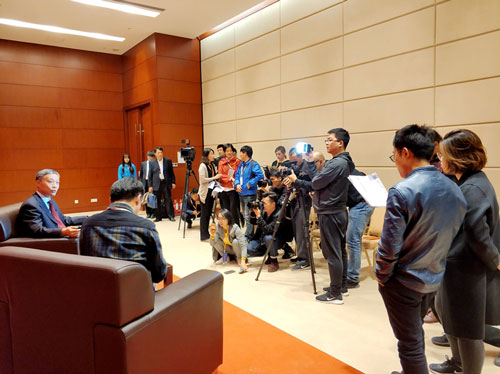 Hosted by China Mining Association and organized by Tianjin Minexpo Co., Ltd. CHINA MINING Conference and Exhibition 2018 (20th session) was held at the Tianjin Meijiang Convention and Exhibition Center from October 18th to 20th, 2018. With the theme of "New Pattern of Opening, New Model for Cooperation", CHINA MINING aimed to form the various development models of multilateral cooperation and mutual benefits through the opening and cooperation among countries or regions, between and within industries.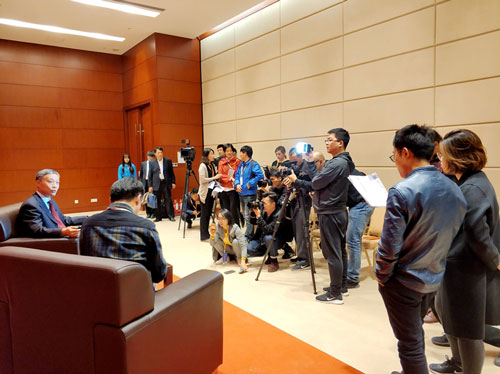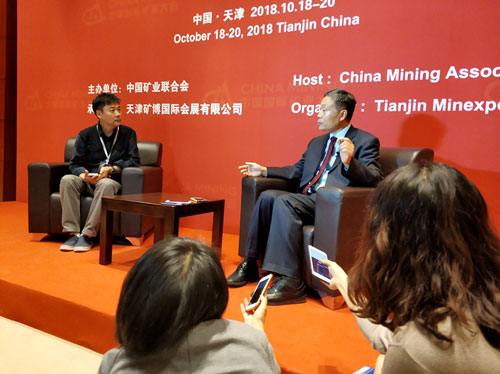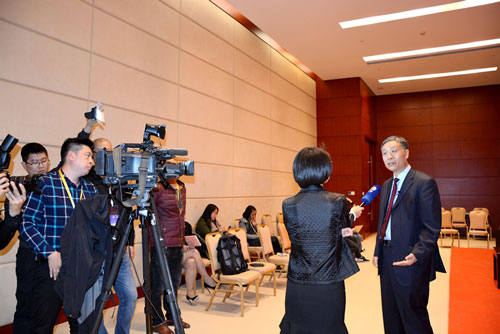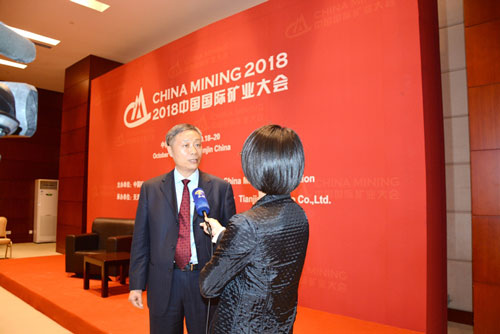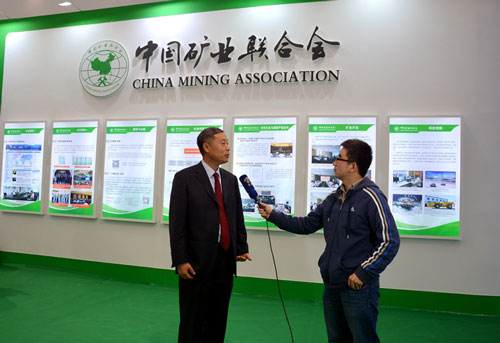 Mr. Peng Qiming was interviewed in the interview room and exhibition hall
During CHINA MINING 2018, Mr. Peng Qiming, Chairman of CHINA MINING Organizing Committee and President of China Mining Association, accepted interviews and answered relevant questions.
He expressed that even CHINA MINING was held annually and lasted only three days, services provided by its Organizing Committee and China Mining Association would not be confined by time. In order to better play the role of CHINA MINING, they were building a mining service system with it as the crucial bridge. Participants would be their permanent and all-weather service objects. In addition to the services at Conference and Exhibition, they would provide professional daily services according to the requirements of delegates. Through modern communication methods such as the Internet, delegates could appeal to them at any time, and they would use various resources to offer services including providing information, coordinating and communicating. Starting this year, they would organize various exchanges and promotion activities according to the needs of delegates for the purpose of boosting exchanges and cooperation between Chinese and foreign companies. (Translated by TLRHVC)
About CHINA MINING
Since first held in 1999, the scope and influence of CHINA MINING has grown rapidly year by year. As a global mining summit forum and exhibition, CHINA MINING Congress and Expo has become one of the world's top mining events, and one of the world's largest mining exploration, development and trading platforms, covering all aspects of the whole mining industry chain, including geological survey, exploration and development, mining rights trading, mining investment and financing, smelting and processing, mining techniques and equipment, mining services, etc. playing an active promotion role in creating exchange opportunities and enhancing mutual cooperation between domestic and foreign mining enterprises.
CHINA MINING Conference and Exhibition 2018 Was held at Meijiang Convention and Exhibition Center in Tianjin in October 18-20, 2018. We invite you to join the event and to celebrate the 20th anniversary of CHINA MINING with us. For more information about CHINA MINING 2018, please visit: www.chinaminingtj.org.