XINING -- China will establish a new batch of national parks, including Huanghekou, Qianjiangyuan-Baishanzu and Kalamayli, in a steady and orderly manner, Guan Zhiou, head of the National Forestry and Grassland Administration (National Park Administration), said on Saturday.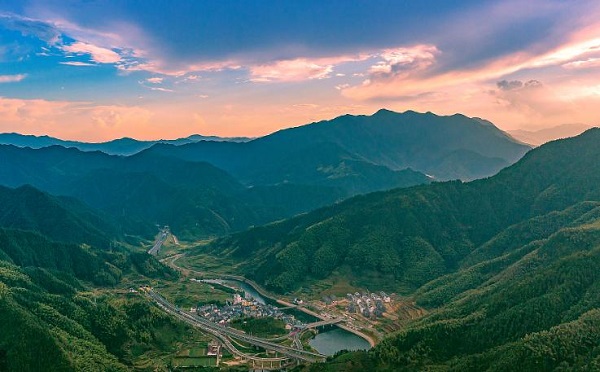 Qianjiangyuan forest park in Zhejiang province. [Photo/VCG]
Speaking at the second National Park Forum held in Xining, capital of northwest China's Qinghai Province, Guan said China has adopted the most stringent measures to strengthen the protection of the authenticity and integrity of the ecosystem, and promote the continuous improvement of ecological functions.
China's national parks are specific land or sea areas whose main purpose is to preserve the nationally representative natural ecosystems of the country and realize the scientific protection and rational use of natural resources.
In 2021, China established the first batch of national parks, with a protected land area of 230,000 square km. These parks, namely, the Sanjiangyuan National Park, the Giant Panda National Park, the Northeast China Tiger and Leopard National Park, the Hainan Tropical Rainforest National Park and the Wuyishan National Park, are home to nearly 30 percent of the key terrestrial wildlife species found in the country.
Following the establishment of the first batch of national parks, more than 390 mining sites have been closed, and nearly 100 small-scale hydroelectric stations have also been phased out, Guan said.
"The Sanjiangyuan park realized the full protection of the source of the Yangtze, Yellow and Lancang rivers and the Tibetan antelope population has recovered to over 70,000. In the Giant Panda National Park, more than 70 percent of wild pandas are under good protection," the official added.
"Efforts will be made to promote high-level protection and facilitate the promulgation of the National Park Law," Guan said, adding that China will also increase the application of new technologies, build a world-class scientific research monitoring platform, and strengthen national park management capabilities.