TIANJIN — The 23rd China Mining Conference and Exhibition (CHINA MINING 2021) opened in North China's Tianjin municipality on Oct 21, attracting 230 exhibitors and visitors from 36 countries and regions. The three-day event,
themed "multilateral cooperation for the development and prosperity of the post-pandemic era," held both online and offline aims to build a new pattern of international mining cooperation.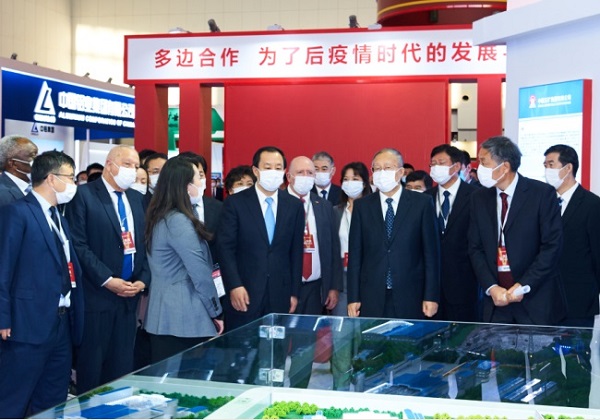 After the opening ceremony, the Hon. Li Hongzhong, member of the political bureau of the CPC central committee and secretary of CPC Tianjin municipal committee, the Hon. Lu Hao, minister of natural resources, PRC, the Hon. Liao Guoxun, mayor of Tianjin, the Hon. Ling Yueming, vce minister of natural resources, PRC and other leaders and Chinese and foreign VIP guests visited exhibition area of CHINA MINING 2021.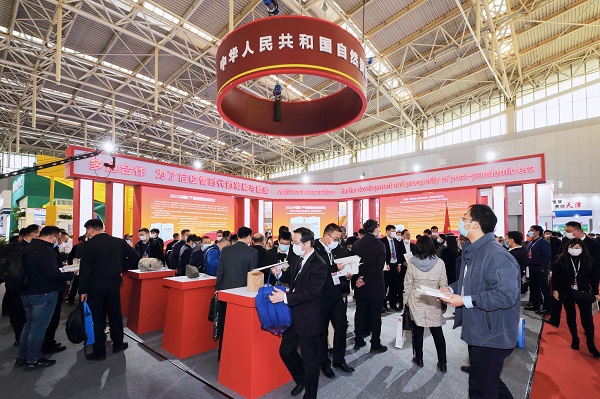 Ministry of Natural Resources, PRC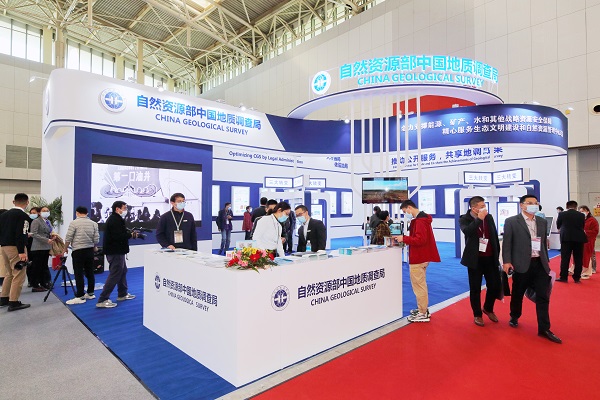 China Geological Survey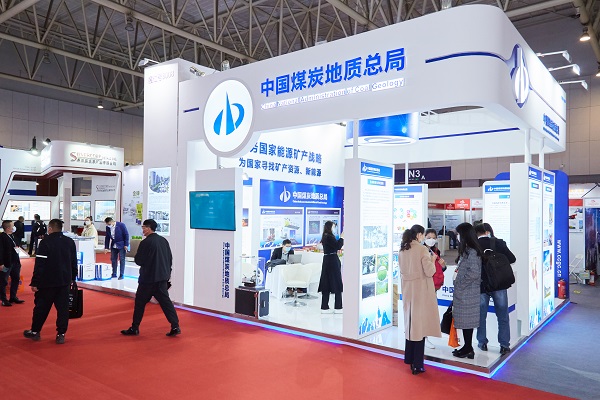 China National Administration of Coal Geology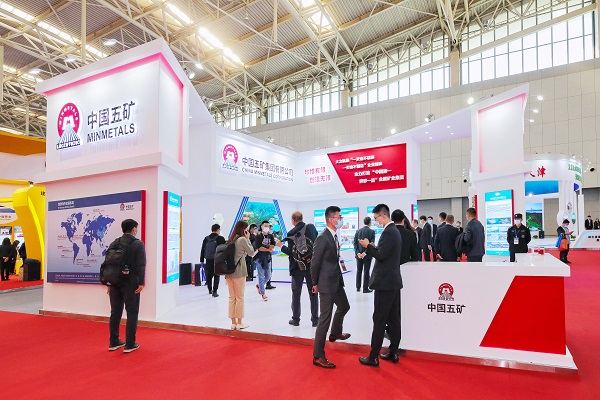 CHINA MINMETALS CORPORATION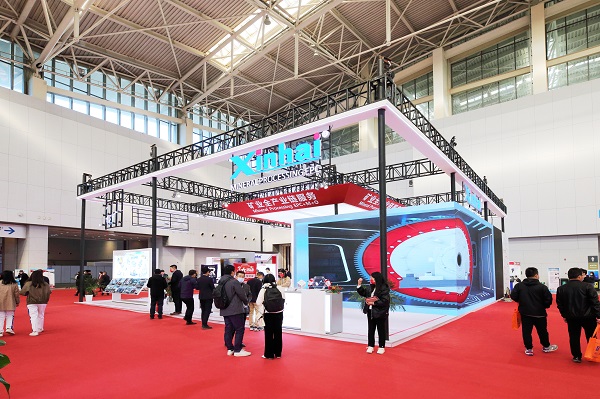 Shandong Xinhai Mining Technology & Equipment Inc.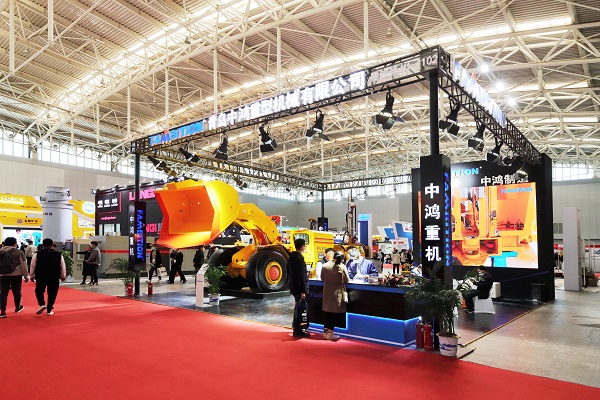 FAMBITIONG HEAVY MACHINERY CO., LTD.
Jinan Lingong Mining & Rock Technology Co., Ltd.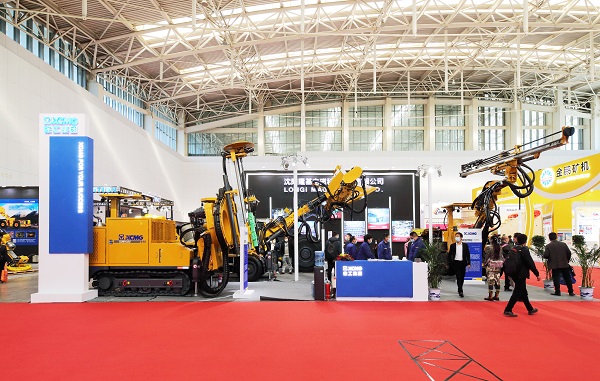 XCMG Foundation Construction Machinery Business Division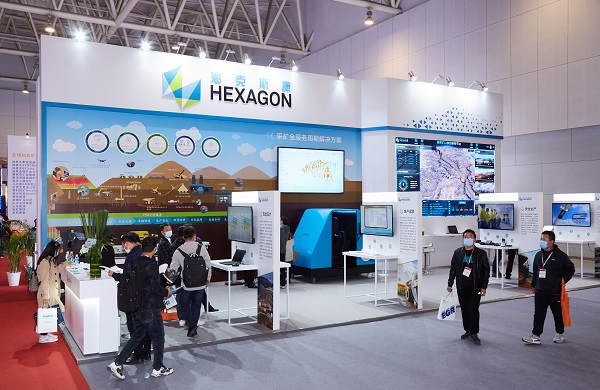 Hexagon Manufacturing Intelligence (Qingdao) Co., Ltd.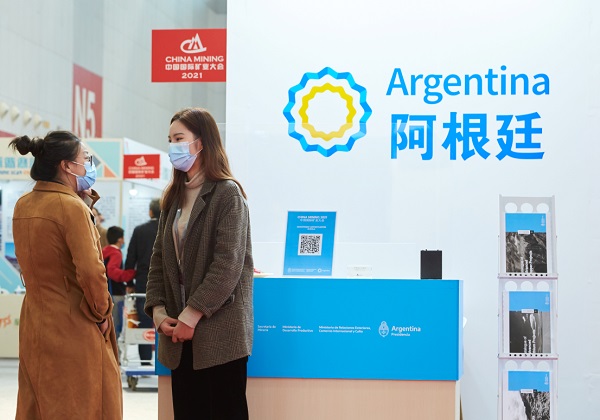 Argentina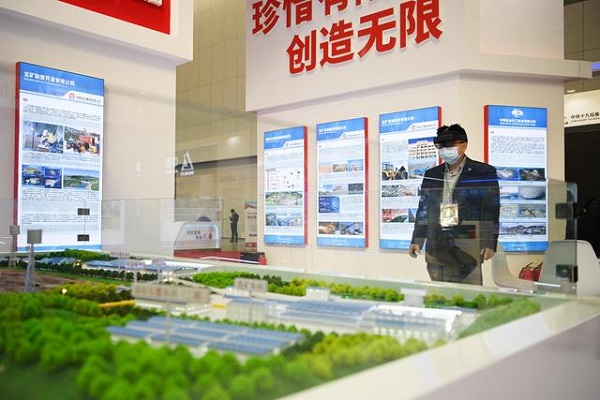 A participant visited the mining exhibition through virtual reality equipment.
ABOUT CHINA MINING
CHINA MINING CONFERENCE AND EXHIBITION (CHINA MINING) IS OFFICIALLY SUPPORTED BY MINISTRY OF NATURAL RESOURCES CHINA. SINCE FIRST HELD IN 1999, CHINA MINING HAS BECOME ONE OF THE WORLD'S TOP MINING EVENTS AND ONE OF THE WORLD'S LARGEST MINING EXPLORATION, DEVELOPMENT AND TRADING PLATFORMS, COVERING ALL ASPECTS OF THE WHOLE MINING INDUSTRY CHAIN, INCLUDING SURVEY AND EVALUATION, EXPLORATION AND MINING, TECHNIQUES AND EQUIPMENT, INVESTMENT AND FINANCE, TRADE AND SERVICES, ETC., PLAYING AN ACTIVE PROMOTION ROLE IN CREATING EXCHANGE OPPORTUNITIES AND ENHANCING MUTUAL COOPERATION BETWEEN DOMESTIC AND FOREIGN MINING ENTERPRISES.
With the theme of "Multilateral cooperation—for development and prosperity of post pandemic era", China Mining Conference and Exhibition 2021 (CHINA MINING 2021) was held in Tianjin China on October 21-23, 2021. For more information about CHINA MINING, please visit: www.chinaminingtj.org/en/.