NEW YORK -- Oil prices surged on Wednesday after data showed US crude stockpiles fell considerably last week.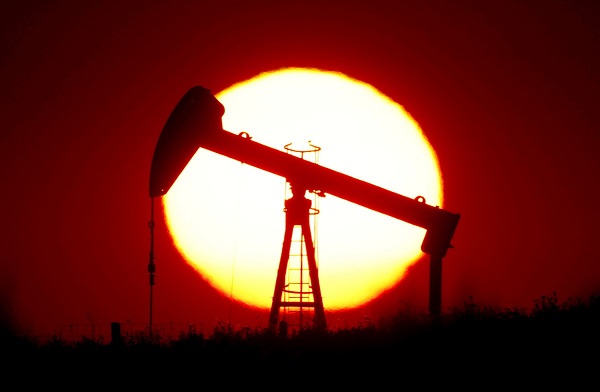 The sun sets behind an oil pump. [Photo/Agencies]
The West Texas Intermediate for October delivery rose $1.88, or 4.9 percent, to settle at $40.16 a barrel on the New York Mercantile Exchange, while Brent crude for November delivery climbed $1.69, or 4.2 percent, to $42.22 a barrel on the London ICE Futures Exchange.
US crude oil inventories decreased by 4.4 million barrels during the week ending Sept 11, the US Energy Information Administration reported on Wednesday. Analysts polled by S&P Global Platts had forecast a decline of 1.8 million barrels.
Prices also found support from production reductions in the Gulf of Mexico caused by Hurricane Sally.
Roughly 27.5 percent of current oil production in the Gulf of Mexico had been shut in because of the storm, along with approximately 29.7 percent of natural-gas production, according to estimates by the US Bureau of Safety and Environmental Enforcement on Wednesday.
About CHINA MINING
China Mining Conference and Exhibition (CHINA MINING) is officially supported by Ministry of Natural Resources China. Since first held in 1999, CHINA MINING has become one of the world's top mining events and one of the world's largest mining exploration, development and trading platforms, covering all aspects of the whole mining industry chain, including survey and evaluation, exploration and mining, techniques and equipment, investment and finance, trade and services, etc., playing an active promotion role in creating exchange opportunities and enhancing mutual cooperation between domestic and foreign mining enterprises.
China Mining Conference and Exhibition 2020 will be held IN Tianjin China on October 22-24, 2020. We invite you to join the event and to celebrate the 22nd anniversary of CHINA MINING with us. For more information about CHINA MINING, please visit: www.chinaminingtj.org.