HOHHOT - China Rare Earth Prosperity Index, a gauge of the industry's overall performance, rose to 123.55 points this year, up 22.22 percent from last year, a report showed Friday.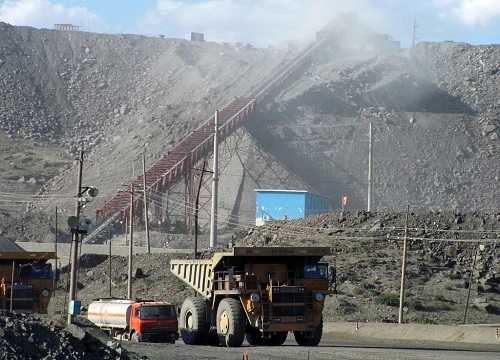 A truck hauls rare earth from a mine in Baotou, North China's Inner Mongolia autonomous region.[Photo/VCG]
A reading above 100 indicates an expansion of the sector while below 100 represents a contraction.
The sub-index of market performance hit 143.55 points, the highest among all the six sub-indices, according to an industry report released by China Economic Information Service and Baotou Rare Earth Products Exchange.
The sub-index of technological innovation stood at 129.03 points, the second highest, showing rare earth companies attaching greater importance to independent intellectual property rights and core technology research and development.
The index is a key part of China Rare Earth Serial Indices which also include China Rare Earth Price Index and China Rare Earth Development Index.
About CHINA MINING
Since first held in 1999, the scope and influence of CHINA MINING has grown rapidly year by year. As a global mining summit forum and exhibition, CHINA MINING Conference and Exhibition has become one of the world's top mining events, and one of the world's largest mining exploration, development and trading platforms, covering all aspects of the whole mining industry chain, including geological survey, exploration and development, mining rights trading, mining investment and financing, smelting and processing, mining techniques and equipment, mining services, etc. playing an active promotion role in creating exchange opportunities and enhancing mutual cooperation between domestic and foreign mining enterprises.
CHINA MINING Conference and Exhibition 2019 will be held at Tianjin Meijiang Convention Center of Tianjin China on October 9-11, 2019. We invite you to join the event and to celebrate the 21st anniversary of CHINA MINING with us. For more information about CHINA MINING, please visit: www.chinaminingtj.org.