NAIROBI - The African Union (AU) is conducting a public campaign for sustainable mining in the 55 member states, an official of the bloc said Tuesday.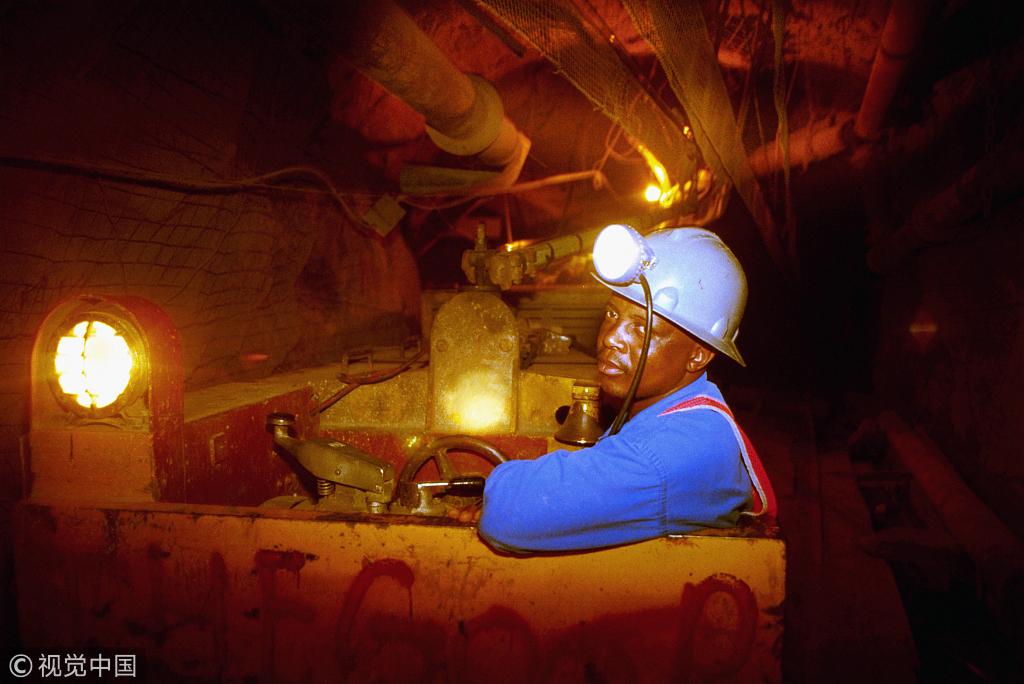 Gold Miner in Tramcar, file photo. [Photo/VCG]
Frank Mughenyi, senior industrial advisor at the Office of the Commissioner for Trade and Industry of the AU Commission, said the campaign is being carried out in cooperation with the AU member states to help facilitate operations in Africa's mining industry.
"We want to educate communities where mining takes place on sustainable exploitation of the minerals to enable them to benefit from it economically," Mughenyi said on the sidelines of the ongoing 4th edition of the United Nations Environment Assembly here.
Mughenyi said the AU is looking into possibilities of promoting innovative solutions of transforming environmental challenges into opportunities.
Conflicts between mining companies and local communities often occur in Africa when employers fail to communicate well with locals, in particular on whose land they are mining, he said.
At the same time, the AU official noted that although Africa's mineral wealth contributes to the economic and social development on the continent, the mining activities have led to severe environmental degradation.
"The yet to be accomplished African framework is expected to enhance regional cooperation in sustainable development by providing a classification framework for management of all energy and mineral resources in land and oceans," he said.
About CHINA MINING
Since first held in 1999, the scope and influence of CHINA MINING has grown rapidly year by year. As a global mining summit forum and exhibition, CHINA MINING Congress and Expo has become one of the world's top mining events, and one of the world's largest mining exploration, development and trading platforms, covering all aspects of the whole mining industry chain, including geological survey, exploration and development, mining rights trading, mining investment and financing, smelting and processing, mining techniques and equipment, mining services, etc. playing an active promotion role in creating exchange opportunities and enhancing mutual cooperation between domestic and foreign mining enterprises.
CHINA MINING Conference and Exhibition 2018 Was held at Meijiang Convention and Exhibition Center in Tianjin in October 18-20, 2018. We invite you to join the event and to celebrate the 20th anniversary of CHINA MINING with us. For more information about CHINA MINING 2018, please visit: www.chinaminingtj.org.